Since 2001, Formation Studio has been in the business of transforming information.  We take clients' marketing messages and put them into a visual context that resonates with audiences and lends impact and clarity to key communications. We do this through full graphic design, print, and web development services that do not subscribe to one signature style, but that rather take on a tone and character that works best for each unique project. We have the expertise in place to take your project from concept through print, site development, and delivery.  So that when it's all said and done, your audience will clearly see the message that you want to deliver.
We don't want to belabor you with words on what we do. We feel our designs speak for themselves. 
Brand Strategy
Identity Development
Advertising
Product Introduction
Event Promotion
Direct Mail
Business Cards
Collateral Material
Retail Signage
Motion Graphics
Interactive Sales Tools
Website Design
Website Development
Website Strategy
HTML Newsletters
Packaging
Newsletters
Invitations
Postcards
Posters
Book Design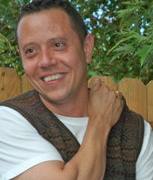 Since he began Formation Studio in 2001, Alan is the top designer at Formation Studio. With a career starting in 1985, he brings 35 years of experience to the table. He has gathered a wealth of knowledge from previous graphic designer and art director positions at The Ohio State University, Wexner Center for the Arts, Resource Marketing (now IBM iX), and Chute Gerdeman. He always has an endless amount of ideas to share and has enjoyed success in finding those unique ways of letting a message find its audience.